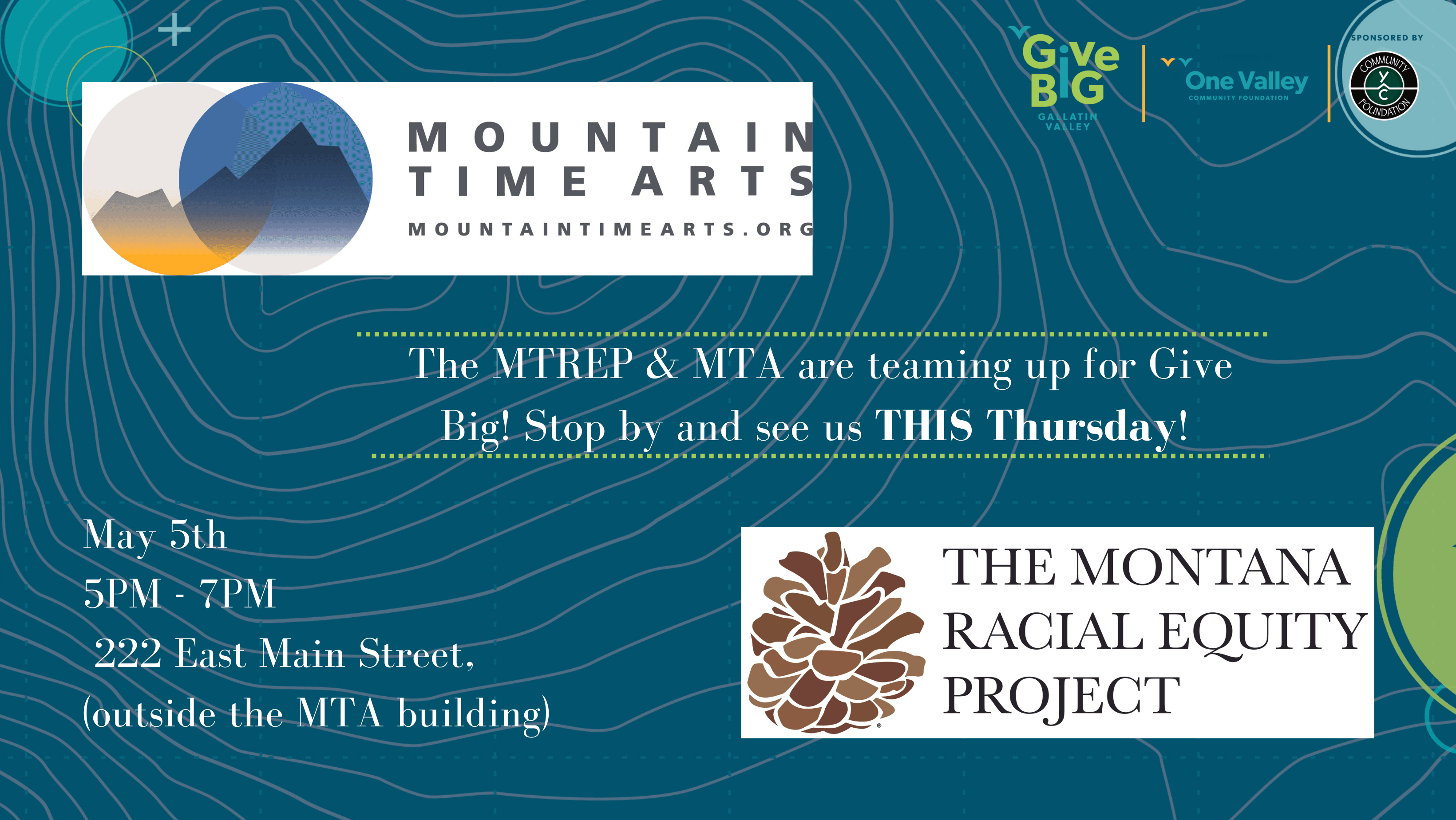 The Montana Racial Equity Project and Mountain Time Arts are teaming up this year for Give Big! Come an see us THIS Thursday evening as we launch into Gallatin Valley's giving day!
We will be tabling with MTA outside of their building. Come say "hi", enter our book raffle, and consider adding MTREP & MTA to your giving carts!
Give Big officially starts at 6PM and runs for 24-hours! We want to start off strong. If you donate to MTREP during the first two hours of Give Big (6PM-8PM), our Board of Directors will match your gift, dollar-for-dollar, up to $550!