Ending Bias, Bigotry, and Racism: Skills and Strategies You Can Use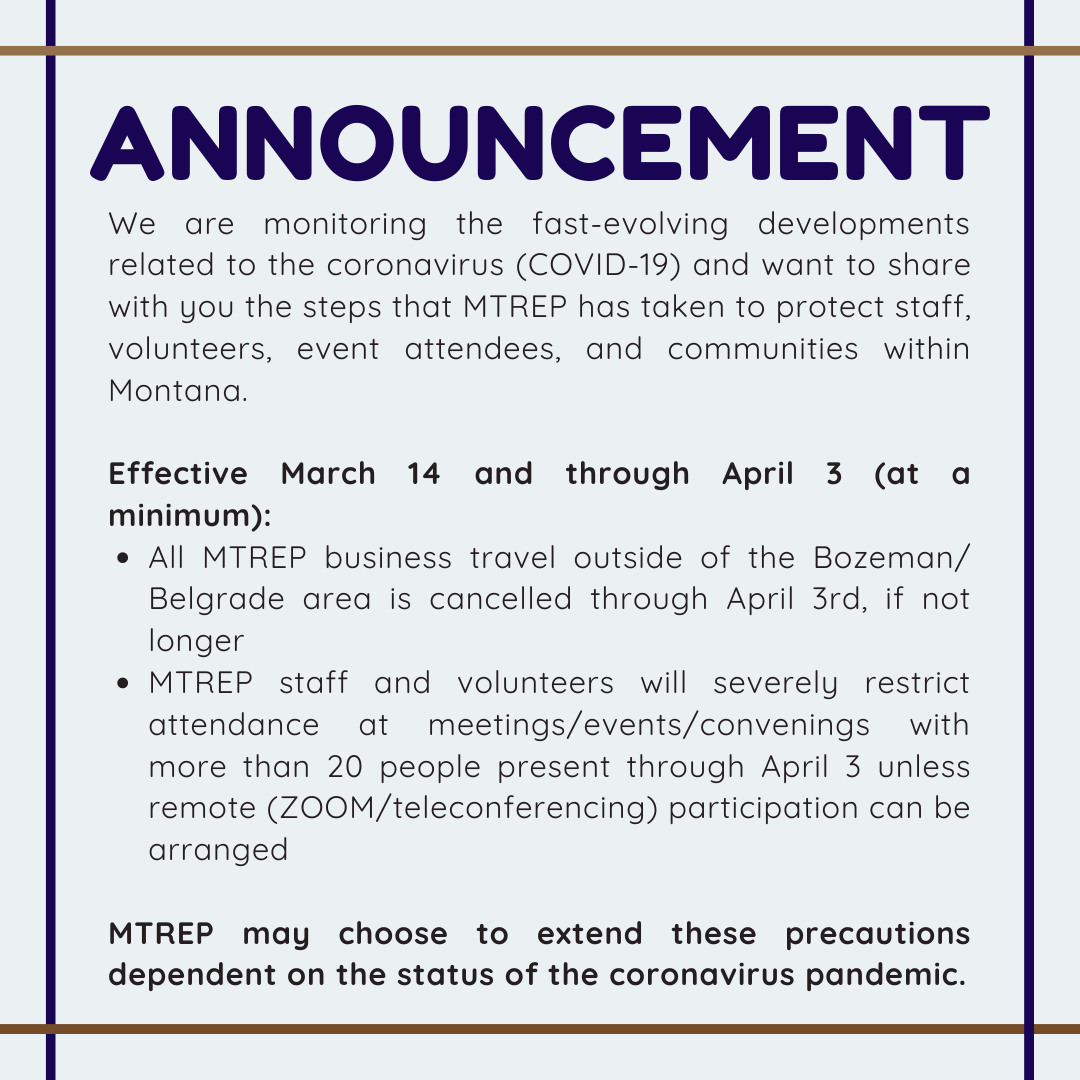 The Montana Racial Equity Project presents its popular workshop - Ending Bias, Bigotry, and Prejudice. This workshop will enable you to develop skills and strategies to dismantle hatred towards historically disadvantaged, marginalized, and oppressed people. You'll learn key terms, history, your racial and cultural lens, and communication methods. You'll also develop the ability and equanimity to recognize and deal with racism, bigotry and prejudice whenever encountered.
Please email info@themtrep.org with any questions.