Missoula Racial Justice Book Club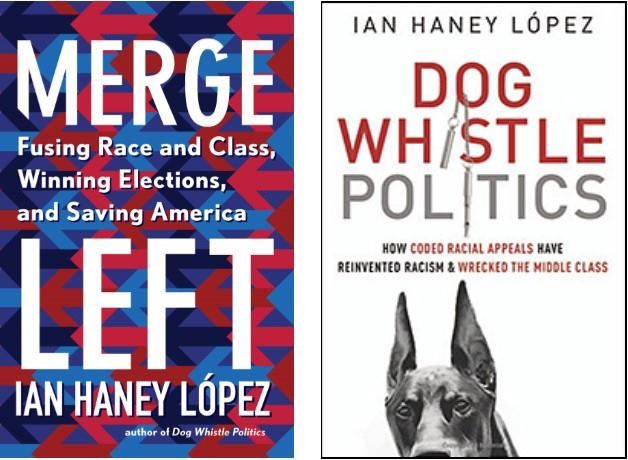 We're doing something special at this start of a major election year — we're reading and discussing TWO books that befit our mission! And we're adding an extra half-hour this one time so we can more time to thoroughly discuss both books. Join us from 6pm to 8pm!
In 2014, Ian Haney López in Dog Whistle Politics named and explained the coded racial appeals exploited by right-wing politicians over the last half century—and thereby anticipated the 2016 presidential election. Now the country is heading into what will surely be one of the most consequential elections ever, with the Right gearing up to exploit racial fear-mongering to divide and distract, and the Left splintered over the next step forward. Some want to focus on racial justice head-on; others insist that a race-silent focus on class avoids alienating white voters.
Can either approach—race-forward or colorblind—build the progressive supermajorities necessary to break political gridlock and fundamentally change the country's direction?
By merging the fights for racial justice and for shared economic prosperity, they were able to build greater enthusiasm for both goals—and for the cross-racial solidarity needed to win elections. What does this mean? It means that neutralizing the Right's political strategy of racial division is possible, today. And that's the key to everything progressives want to achieve.
A work of deep research, nuanced argument, and urgent insight, Merge Left: Fusing Race and Class, Winning Elections, and Saving America is an indispensable tool for the upcoming political season and in the larger fight to build racial justice and shared economic prosperity for all of us.